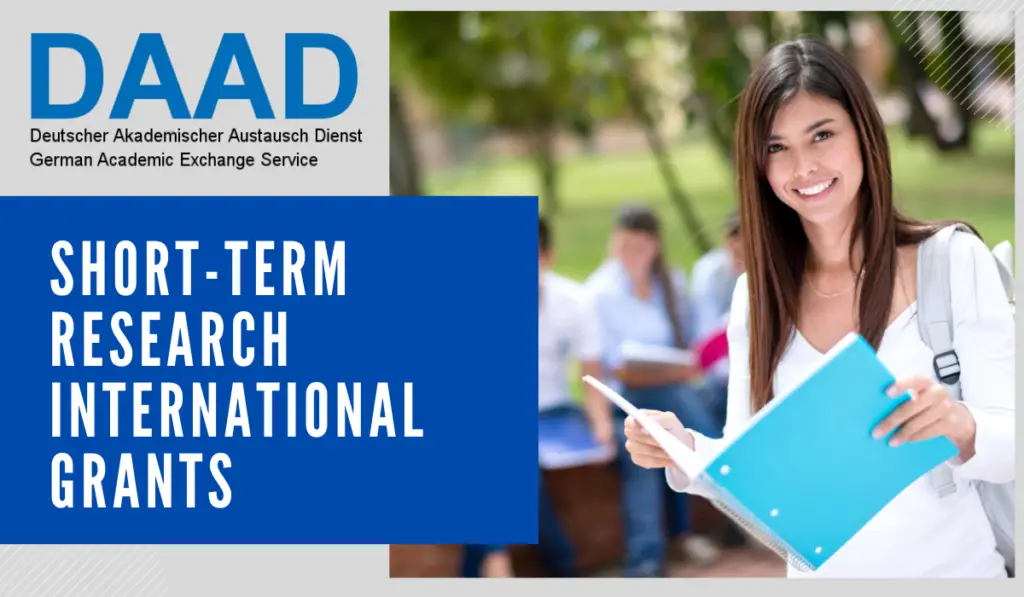 The German Academic Exchange Service (DAAD) is happy to announce Short-Term Research International Grants for the academic year 2021/2022.
This study award is open to provide financial support to foreign doctoral candidates, young academics and scientists who wish to pursue a short-term research education program in Japan. The primary aim of this grant is to promote research projects within the context of doctoral programmes.
The German Academic Exchange Service is the largest German support organization in the field of international academic co-operation. The DAAD supports over 100,000 German and international students and researchers worldwide each year, making it the world's largest funding organization of its kind.
Since it was founded in 1925, around 2.6 million scholars in Germany and abroad have received DAAD funding. It is a registered association and its members are German institutions of higher education and student bodies. Its activities go far beyond simply awarding grants and scholarships.
The DAAD supports the internationalisation of German universities, promotes German studies and the German language abroad, assists developing countries in establishing effective universities and advises decision makers on matters of cultural, education and development policy.
In 2019, the DAAD funded more than 145.000 German and international scholars worldwide. The funding offers range from a year abroad for undergraduates to doctoral programmes, from internships to visiting lectureships, and from information gathering visits to assisting with the establishment of new universities abroad. Voluntary, independent selection committees decide on the funding.
Application Deadline: April 8, 2021
Brief Description
University or Organization:

DAAD

Department: NA
Course Level:

 

Doctoral programs

Awards: Varies
Access Mode: Online
Number of Awards: NA
Nationality: International students
The award can be taken in

 

Japan  
Eligibility
Eligible Countries: All nationalities
Acceptable Course or Subjects: The sponsorship will be awarded in any Doctoral Research degree subject offered by the university.
Admissible Criteria: To be eligible, the applicants must be:
Excellently-qualified doctoral candidates and young academics and scientists who have completed a Master's degree or Diplom, or in exceptional cases a Bachelor's degree at the latest by the time they begin their grant-supported research, or those who have already completed a PhD (postdocs).
Doctoral candidates who are already doing their doctorate at a German university cannot apply.
How to Apply
How to Apply: The application procedure occurs online through the DAAD portal after the online application procedure has been completed by post to the application address.
Supporting Documents: You must all the following supporting documents:
Full curriculum vitae in tabular form (max. 3 pages)
List of publications (max. 10 pages), if applicable
A proposal, prepared and formulated by yourself, as well as a description of previous research work (max. 5 pages with max. 3.000 characters without spaces per page plus two pages of graphics if necessary).
Schedule of planned research work
Letter confirming supervision by an academic adviser in Germany, which refers to the applicant's proposal and confirms that the host institute will provide a workplace
University degree certificate indicating final grade(s): the certificate must be subsequently submitted before the grant-supported research begins if it is not available at the time of application.
Other documents which support your application (example: certificates of employment, proof of practical training/internships, etc.)
Depending on the subject certificate of knowledge of German language (onDaF, TestDaF) or English language (IELTS or TOEFL iBT or TEM)
Benefits
The successful applicants will be received all the following study benefits:
Depending on an academic level, monthly payments of
Euros 861.- for graduates,
Euros 1,200.- for doctoral candidates and postdocs
Payments towards health, accident and personal liability insurance cover and travel allowance
CÁC BẠN MUỐN NHỜ MENTOR HỖ TRỢ BÀI LUẬN SĂN HỌC BỔNG DU HỌC, VUI LÒNG FILL FORM NÀY (CLICK HERE) HOẶC CONTACT TRỰC TIẾP CHỊ HOÀI QUA INBOX & EMAIL NHÉ!

Hướng dẫn viết bài luận săn học bổng du học

! (xem ở đây)